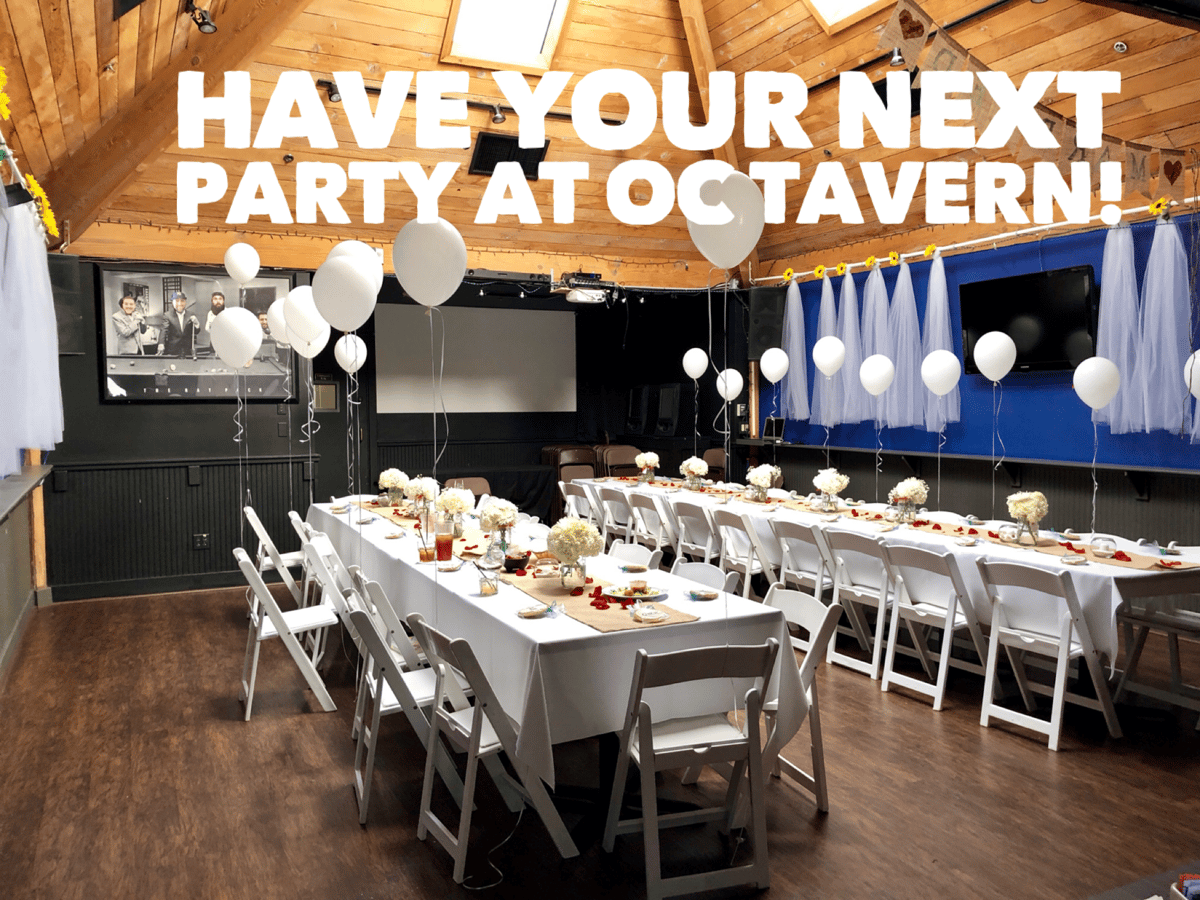 Book A space - Catering
Private Parties
Have your PRIVATE PARTY at the OC Tavern!  
We can host private parties for up to 200 people. 
Birthday, engagement, graduation, wedding rehearsal dinners, any celebration or group meet up.

FRONT PATIO
30 Seated Enjoy our beautiful, open, front patio with gorgeous ocean view
FISHBOWL
40 Seated Private skylight room with tables or standing for apps and cocktails
DINING ROOM
60 Seated Alcove for small band or DJ 

CONCERT HALL
75 -100 person minimum - Concert stage with A/V Equipment - Sound person fee additional - Available After 6pm daily - Monday and Tuesday's all day and night

We offer catering and drink specials as well as banquet style food. 
Contact Us for more information. 
Fundraisers/Charity events - check out our Fundraisers page. 
OC Tavern gives 10% back
Fundraising
Looking for a creative and memorable way to put a spin on your next fundraiser? 
Transform your charity event into an incredible experience at 
OC Tavern Grill and Sports bar. 

Come and enjoy the explosive flavors of our delicious California cuisine prepared fresh to order. 
From one of our mouth-watering charbroiled, hearty Angus beef burgers to spicy seared Ahi tuna sashimi, 
we have something for everyone.

Enjoy your delicious dish while watching the sunset from our ocean view patio

Best of all, every charity organization that has an event with us here at OC Tavern will receive a donation of 10% back to their charity. Reserve your event within the next 30 days and we will waive the space fee for groups of 25 and larger.